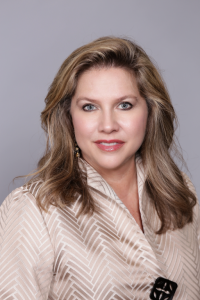 Erika Welling, Chief Experience Officer has over 25 years of experience in the hospitality industry.  Having been on launch teams for exhibitions, events, attractions, and tours, she utilizes those skills and experiences in her role as CEO and Founder of Blendz Events.
Erika has provided resources and guidance to many during her career, which includes senior-level operations and marketing for international general service contractors in the exhibitions and events industry, a prominent destination management company (DMC), as well as international roles with themed restaurants and attractions.
Erika has served over 18 years on the board of the Las Vegas Hospitality Association (LVHA), is Treasurer and Trustee of the Las Vegas Hospitality Foundation, presently serves as a SWIAEE Board Vice Chair, is on the CEM faculty and commission, and is a founding member of the international Exhibition Think Tank Club (ETT).  Throughout her career, Erika has served on boards of tourism, exhibitions/events, professional education, and philanthropic associations.
Erika invariably incorporates her education learned from the Art Institute of Pittsburgh within her profession. In her free time, she enjoys an assortment of art projects, reading, skiing, and hiking.
Located in the hospitality capital of the world, Las Vegas NV, Blendz Events is a Vegas based conceptual strategic organization which creates innovative, and memorable exhibition and event experiences in Las Vegas and around the globe pairing the best resources with each client's unique requirements to create innovative and memorable exhibition and event experiences.  You can be sure whatever your needs in the exhibition and event industry, you will be met with creativity, experience, attention to each and every detail, and a deep desire for your ultimate success!